There is a hash table:
It has b buckets.
It has n keys stored in it.
We assume that the hash function distributes keys uniformly.
A bucket can contain more than 1 keys.
If n b, the hash table would look like this:
37% buckets are empty.
37% buckets contain 1 key.
26% buckets contain more than 1 key, which means collision occurs.
The following chart created by program simulation shows distribution of 20 keys over 20 buckets.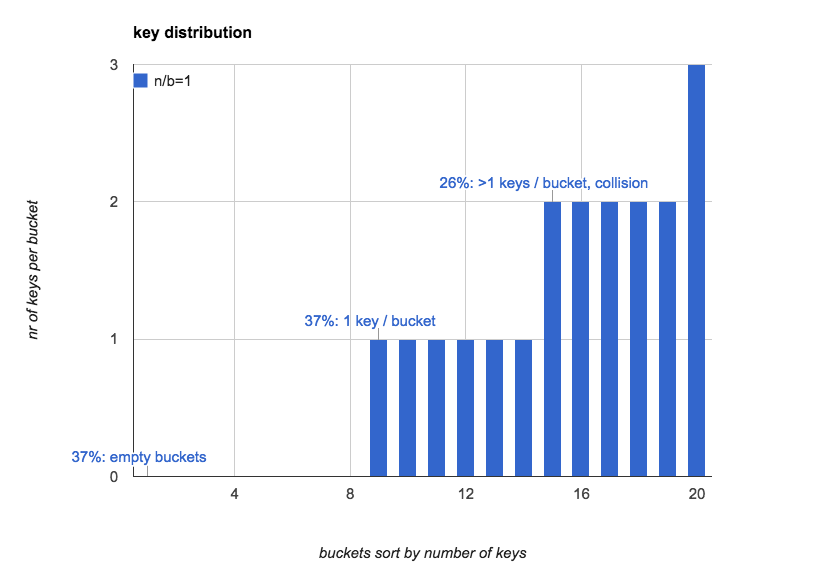 continue reading>>